While scrolling on a long webpage on mobile and tablets,
content-aware kinetic scrolling
applies friction to important content so that it's more easily accessed and noticed. As the user scrolls on a touchscreen device, the scrolling speed decelerates around items with high degree of interest, as if a rubber band is pulling the item with force towards the center of the screen and the user's line of vision.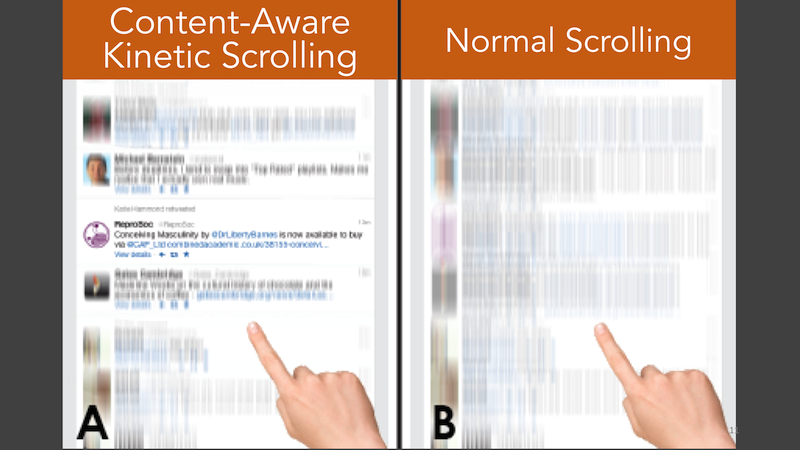 Additional deceleration is applied after the user flicks the touch screen with a finger.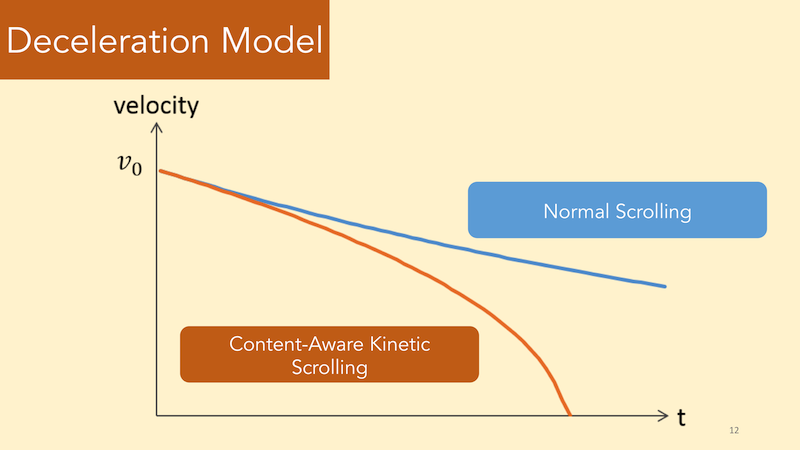 Quadratic deceleration model: content-aware kinetic scrolling adds a virtual hill that slows down the scroll head, whose deceleration is maximized at the peak of the hill.